Thru-Hull -8 AN Stainless Steel Water Dump 
-8 AN Style Fitting.
Outer Diameter 1"
Overall Length 2-5/16"
Polished Stainless Steel.
Includes nut.
MSRP: $39.99
You Save: 18% off MSRP!
Additonal Info On This Product:
-8 AN Thru-Hull Stainless Steel Water Dump
These are some of our most popular thru-hull water dumps. They are available in a wide range of sizes to fit most any need and all have a polished finish. Includes nut.
Specifications On This Product: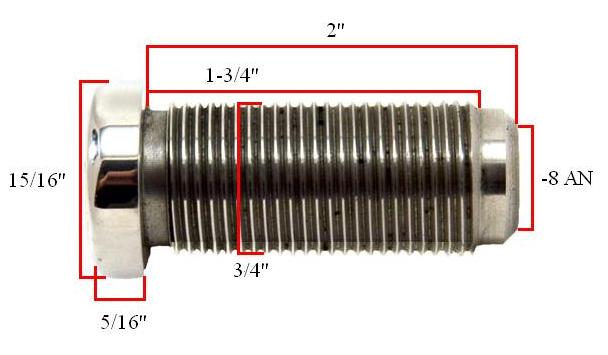 Reviews On This Product: