Holley 0-82500 Marine Avenger 500 CFM 2 Barrel Marine Carburetor 
Building on the proven performance and durability of the Aluminum Street Avenger Series- we have engineered the new marine models to continue that performance heritage that Holley is known for. The all-aluminum carburetors are hard coat anodized in a Hard Core Gray finish to protect them from corrosion in fresh water or salt water conditions. The new Marine Avengers are built to exceed the Coast Guard standards and are J1223 Marine Standard certified. So, if you are hitting the lake for an easy cruise or some high speed fun, the new Aluminum Marine Avengers will meet and exceed your performance demands! The Marine Avenger Carburetors come with the same Limited Lifetime Warranty as our Street Avengers do. Holley warrants its Marine Avenger Carburetor to be free from defects in material and workmanship for the life of the product on parts and one year on repair labor. After a period of one year, Holley will charge standard rates for repair labor.
All Holley Marine Avenger Carburetors are designed to meet Coast Guard specifications. A marine carburetors fuel metering system is calibrated to compensate for unique engine loads found on boats. The J-style vent tubes direct fuel/fumes back into the carburetor for safe operation while on rough waters. The Holley 0-82500 Marine carburetor is designed with a universal calibration good for small cubic inch marine engines where a 2300 model 2BBL with electric choke is required
Features:

All aluminum construction
Calibrated to compensate for unique engine loads found on boats
Factory preset electric choke for easy startups
Hard Core Gray finish for corrosion protection in marine environments
Single feed fuel inlet for easy installation
J-Style Vent Tubes
Throttle shafts are PTFE coated for corrosion protection
Meets Coast Guard Specifications
100% wet-flow tested by Holley technicians to assure it arrives ready to run!
MSRP: $612.00
You Save: 10% off MSRP!
Videos On This Product:
Specifications On This Product: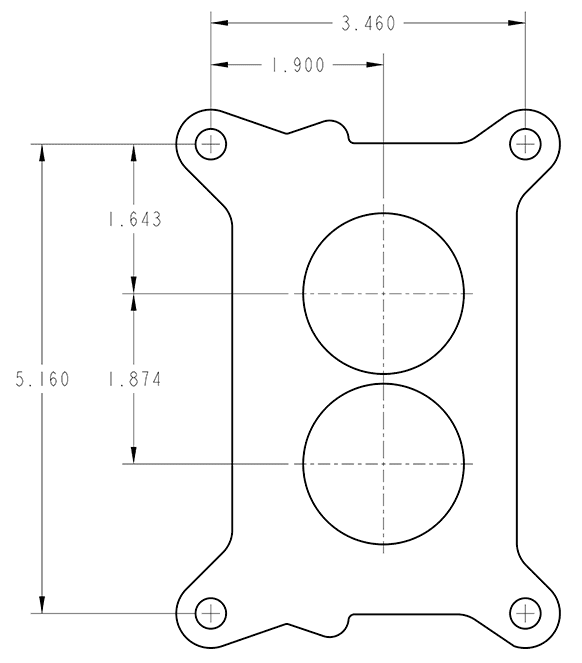 Installation Instructions
Reviews On This Product: