13-1/2" Max Papis Ovale Steering Wheel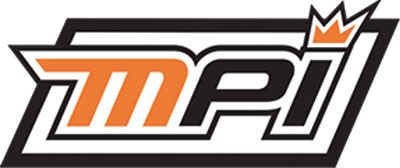 13-1/2" Diameter
1-3/8" deep dish
Wheel Only

Hub NOT included, see related parts below.

Rivets, U-Channel, & Winged Spoke
Technology developed to increase SAFETY 
Hand applied rivet
No welding point between spoke and u-channel
Vinyl Grip
Advanced Mold Shaping Technology
Grip tested and approved by the best racers
Can be used with any 6-bolt Momo Pattern hub.
Made in Italy
Need help installing your new steering wheel? Check out this handy tutorial!
MSRP: $197.99
You Save: 9% off MSRP!
Videos On This Product:
360° Product View
Additonal Info On This Product:
Shaped by a Racer, for the Best Racers
Max's attention to detail and safety, his passion for motor sports and never forgetting his "grass root" career start has translated into a unique STATE OF THE ART concept that is in all MPI products at feasible price points, targeted towards the budgets of racers around the globe.
At MPI we take every aspect of construction and safety to our hearts, in the most accurate and dedicated way possible. To be INNOVATIVE we push the technology of our steering wheels to the limits, while still maintaining the highest level of safety.
Before becoming an MPI product, our structures need to pass our internal quality control tests. Amongst the many is a "torque structural steering wheel test" that is considered one of the most severe on the "road car" market. Another is a "stress test" to see what our steering wheel does when load is applied to it, simulating what happens when a driver's hands is kept on the steering wheel during a severe impact.
We know that to produce the BEST PRODUCT on the market and be innovative we can not cut any corners. Like our founder MAX PAPIS, we are true to our values and pride ourselves in selling EXCELLENCE and not just another story.
Reviews On This Product: